Why You Should Be Switching Up Your Wash Routine...
I know people get comfortable with their products. It's easy to find something you love and stick with it! But, for those of us with a collection of half-empty bottles of shampoo at the bottom of our shower, is our obsession with hair care products actually doing us any good?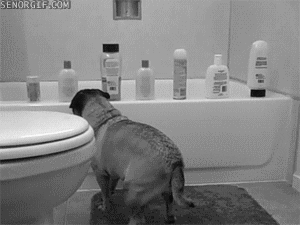 Actually, rotating your shampoos can ensure that your hair is getting all of the nutrients it needs! While your scalp and hair don't exactly get "used to" the products we use, it is important to switch things up to make sure that our hair isn't getting too much of one thing.
Jordan recommends her blondes switch between OPC Hydrating Shampoo and Conditioner and Olaplex. The hydrating shampoo ensures your bleached hair is getting the moisture it needs, while Olaplex provides the protein/keratin that your chemically-treated hair craves! Plus, the OPC Hydrating line has a scent that makes you feel like you're on vacation in your own shower.
Dayra likes OPC Silk Moisture with Aveda Color Conserve. The silk moisture line is packed with gentle ingredients like aloe, to keep your hair super soft and moisturized, while swapping it for the Color Conserve every-other wash ensures your color stays vibrant.
Ashley's favorite duo at the moment is Aveda's Cherry Almond and OPC Silk Moisture. Again, you can not go wrong with Silk Moisture, the aloe does wonders for the scalp, and the gel-like substance of the Aloe Barbadensis leaf gives it a similar chemical composition of keratin, the naturally occurring protein in hair cells. Cherry Almond, the cult-favorite of Aveda lovers, smells sweet and provides irresistible shine and bounce. Cherry Almond has the power to make even corse textured hair feel silky smooth and works as a great detangler for ladies with longer hair.
So, your commitment issues are nothing to be ashamed of! It turns out, there is no product that can do it all. Need a good cleanse after a sweaty gym sesh? The answer is Rosemary Mint (not safe for color-treated hair)! Looking for high-shine, silky softness? Go for Olaplex! Sticking with the same shampoo and conditioner won't do you any favors, so think about what your hair needs today, or this week and choose the best specialty shampoo for your needs. Get out there, explore, don't settle! Call the salon for more information about our OPC, Aveda and Olaplex lines or book a shampoo blow dry and get a hair analysis and consultation and talk to a stylist about what will work best for you!